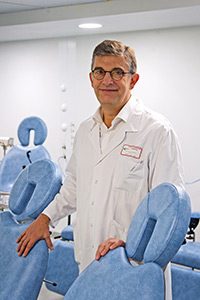 Leader of Chest Disease department at Strasbourg University hospitals.
Leader of the unit of pulmonology, allergology and respiratory pathology of the environment, pole of thoracic pathology.
President of French Federation of Allergology.
Corresponding member of the National Academy of Pharmacy.
Former President of the Scientific Council, Inter-regional group of clinical research and innovation of the Greater East.
Former President of the French Society of Allergology.
Former President of the European Respiratory Society's Occupational and Environmental Health Group.
Author of more than 200 international scientific publications (cf. publications).
He is the principal investigator of studies conducted by ALYATEC.