Head Office
ALYATEC – Research and Expertise in Environmental Diseases
Biocluster des Haras
23 rue des Glacières
67000 Strasbourg
Tél. +33 3 90 22 41 92
Bus and Tramway access
Bus Stop : « place de la bourse »
Ligne 15
Bus 10 : Hôtel du département
Tram Stop : Porte de l'Hôpital
Clinical trial center ALYATEC
ALYATEC
1 place de l'Hôpital
67000 STRASBOURG Tel. +33 3 67 68 00 90
Clinical trial center d'ALYATEC is located in "Nouvel Hôpital Civil" (NHC), in front of the "IRCAD".
Parking
A parking is accessible in the basement of the NHC : Access via the street Kirschleger next through the door Kirschleger.
Access Map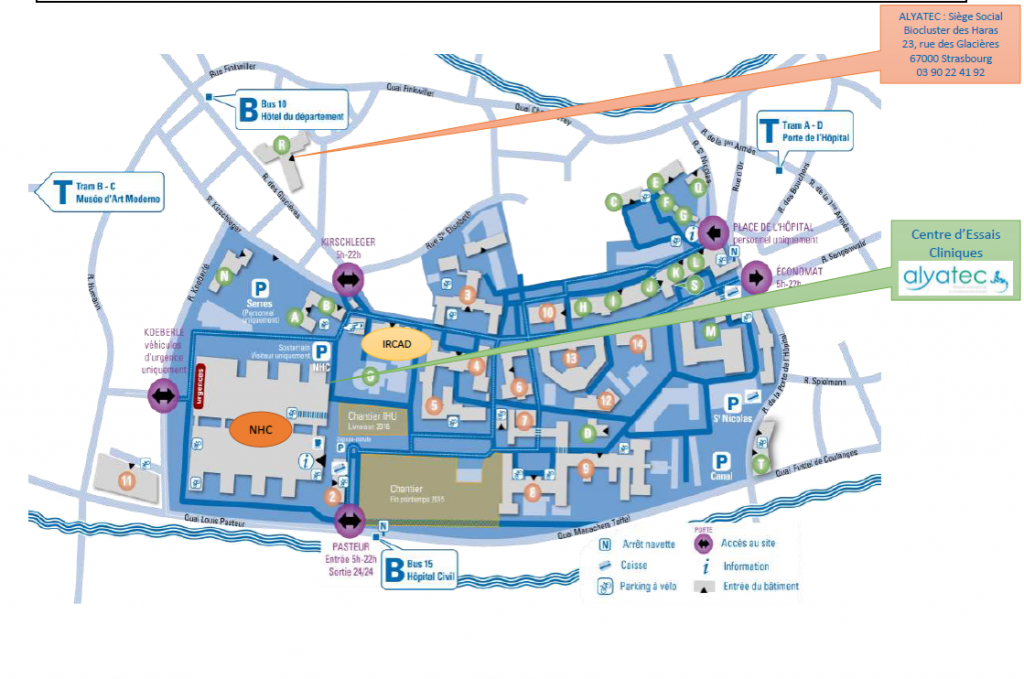 Contact us !
Please complete the form below by completing all fields.
We will contact you as soon as possible.